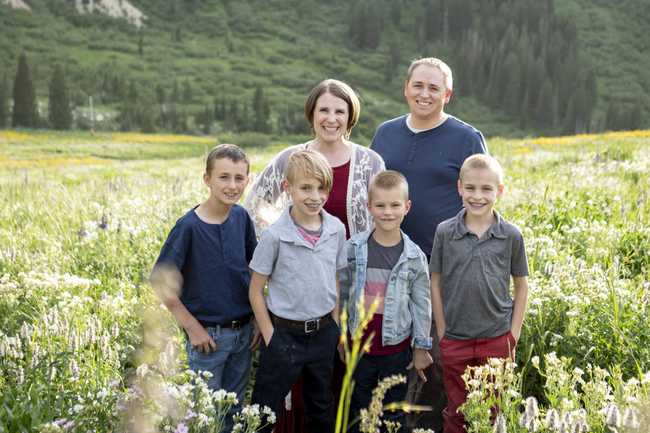 About Ms. BriAnn
BriAnn is a native of Utah. She graduated as a Red Devil from Springville High School and later with a degree in Music Education from Southern Utah University. After college, BriAnn taught choir and musical theater at Centennial Middle School in Provo.
She is married to Derek, the cutest computer nerd around, and is mother to 4 active boys. In 2015, right after her fourth son was born, she started teaching Suzuki Piano Method from home. Since then she has taught many students ages 3-17 and continually strives to improve her teaching skills. She is registered at all 7 levels of the Suzuki Piano repertoire with the Suzuki Association of the Americas. She traveled to Colorado for a Suzuki Teacher Training class in 2020. She also spent a week in California in 2017 to learn from two teachers from the Talent Education Research Institute in Matsumoto, Japan. She is currently working towards becoming Piano Teacher Trainer in the SAA and hopes to be able to complete that by 2025.
Besides music, BriAnn also enjoys reading, eating out, playing board games and traveling with her family. Next to spending time with her family, her greatest passion is teaching. She loves seeing children progress and interacting one-on-one with them and their parents. She treasures all of the relationships she has made through Suzuki Piano. She subscribes to the whole philosophy of Dr. Shinichi Suzuki, but especially loves this sentiment:
Teaching music is not my main purpose. I want to make good citizens. If children hear fine music from the day of their birth and learn to play it, they develop sensitivity, discipline and endurance. They get a beautiful heart.
Above all else, music education is education of character.